Small Business Classes
In addition to networking and activities that help us connect as a community of makers and business owners, the weekend will be chock full of speaker sessions, small business classes, panel discussions, and roundtables pertaining to topics that are particularly relevant to those of us in the world of craft businesses.
(see below for class descriptions and instructors)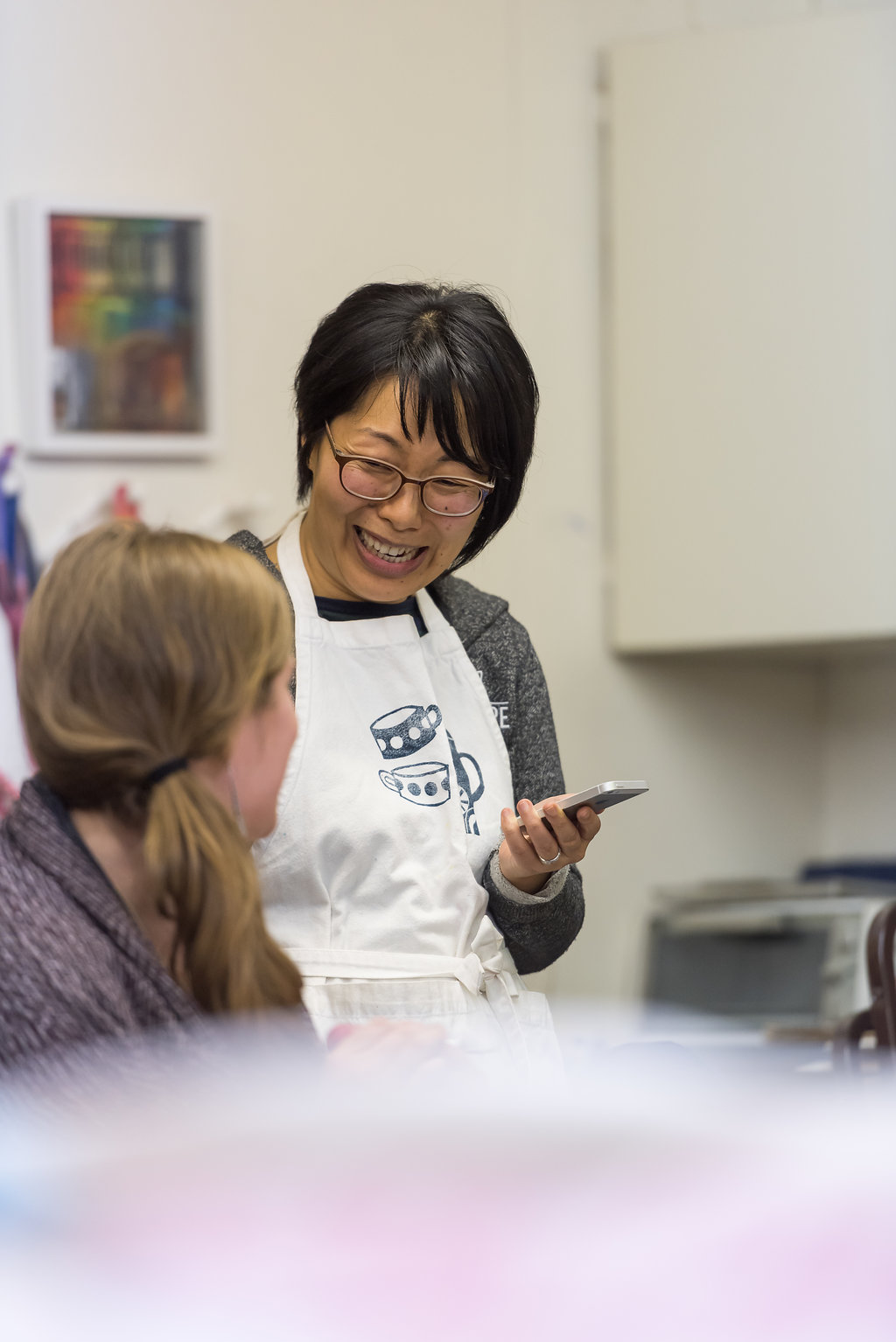 Classes
(tap/click the title of the class for full description). Please note: classes may be subject to change.
DIY Business Taxes and Record-Keeping, with Lindsey Ross
Block Printing Tea Towels, with Yuko Miki
Mighty Ugly, with Kim Werker
Making The Most Of Your Product Photography, with Lydia Brewer and Kristen Rask
Marketing your brand through Instagram, with Sean Roberts
Ask-a-Retailer: A tell-all workshop that reveals what retail buyers are really thinking, with Chris Guillot
Camp Thundercraft Souvenir Embroidery Sampler, with Robert Mahar
Website Attraction and SEO, with Robbin Block
Business Besties: The best tools and apps for creative side-hustlers and solopreneurs, with Chris Guillot
Sashiko Style Visible Mending Workshop, with Erin Eggenburg
Rules for Creative Entrepreneurship, with Chelsea Snow
Introduction to Hand Lettering, with Chelsea Snow
Finding Your Audio and Video Voice, with Kim Werker
Cross Stitch Your Own Personalized Cards, with Rachel Alva
Money Matters, with Domonique Juleon
Craft Show Vending 101, with Kristen Rask and Lindsey Ross
Navigating Handmade in Wholesale, with Michelle Sanders
E-Commerce with Shopify, with Josiah Hubbard