Kristen Rask
Kristen Rask has been craft show vending for 20 years, participating in everything from small house shows to large craft shows like UCU, Crafty Bastards, Maker Faire and more. She has also been organizing the Urban Craft Uprising for the past 9 years.
On her off time she enjoys reading books, thrift store shopping, cooking and crafting…obviously. She currently is most interested in making her own clothing.
Kristen Rask has been published 8 times with both F+W Publishing and Becker&Meyer which is a subdivision of Chronicle Books. You can find her books at local booksellers as well as Barnes & Noble, Costco, Sam's Club, Aldi's and more.
---
Lindsey Ross
A lifelong entrepreneur, Lindsey Ross has been organizing the Urban Craft Uprising for 12 years, and craft show vending for 13. She is also the owner of Yarnia, a custom yarn shop in Portland, which she recently transitioned from a brick & mortar to an online-only business out of her home. She loves finding ways for businesses to run more efficiently, and designing systems to make that happen. She also loves spreadsheets…A LOT.
On her off hours you may catch her biking around town with her husband and a jambox, catching live local bluegrass, clocking her 10,000 steps with her pitbull Tucker, or knitting simultaneously with any other activity that doesn't require both hands.
---
Yuko Miki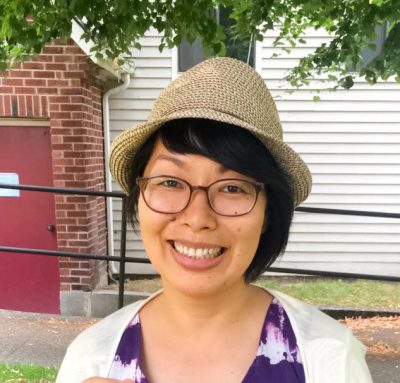 Yuko Miki is a mixed-media artist, illustrator, and print-maker at her stationery business, Honeyberry Studios, in Seattle, WA. She grew up in Himeji, Japan surrounded by mountains and rice paddies. Yuko's art is inspired by nature, animals, and small joys of every day.
Yuko came to the U.S. to study English in 1996. Although she was planning on going home after graduating from college, one thing led to another, she's still here and loving it 22 years later.
Yuko left her 14+ year career in non-profit in 2015 to pursue her dream of becoming a full-time artist. Although running a small handmade business is not easy, Yuko enjoys the challenge and finds it rewarding to connect with people through her uplifting art.
When Yuko's not working on her business, she enjoys reading, making pottery, and spending time with her husband, Dave.
---
Kim Werker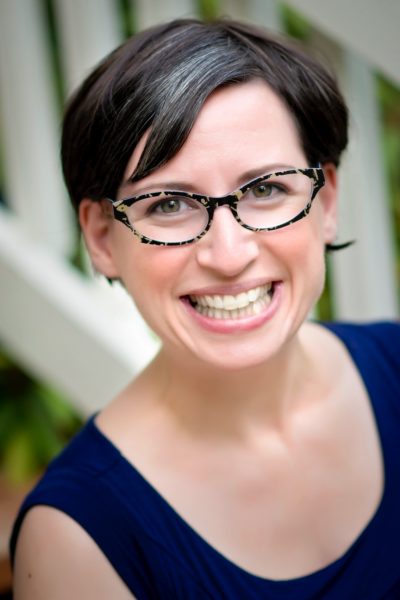 Kim Werker is like a camp counselor for grownups. She believes that making things should be fun even if it's scary, and that the first attempt at making any new kind of thing is utterly perfect even if it's an utter disaster. She is the author of Make It Mighty Ugly, and a half-dozen crochet books, and she leads workshops on creative experimentation and slaying creative demons. The former editor of Interweave Crochet magazine, she also works as a freelance editor and teaches classes at Craftsy and CreativeLive. She lives in Vancouver, BC. Say hello at 
www.kimwerker.com
, and be sure to sign up for her weekly newsletter.
---
Sean Roberts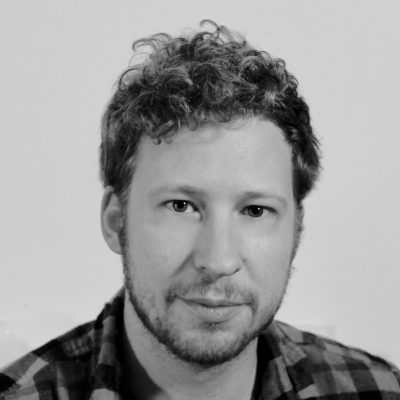 Sean Forest Roberts is owner of Forest Ceramic Company on Orcas Island, WA.   With a degree in chemistry, he comes from a different background than most artists and businesspeople.  Mostly self taught in ceramics, he created a large initial buzz on social media around his original process using colored porcelain.  Over the last four years he has garnered a very large following on Instagram, and through practice and research understands how to use the app to gain following, market your brand, and promote sales.
---
Chris Guillot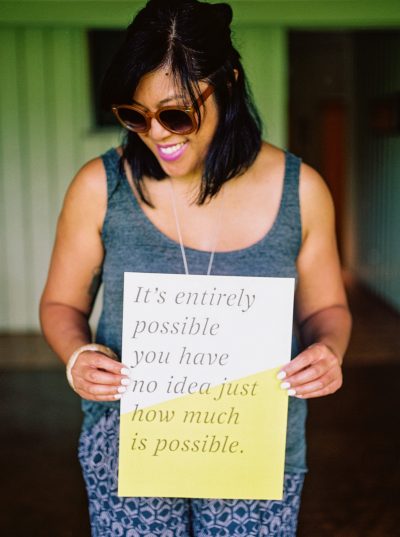 Christine "Chris" Guillot is a seasoned retail executive with over 19 years of experience in the retailing and manufacturing of consumer goods. Her national career includes working with Nordstrom, Anthropologie, and the Green Inspired brand (designed and developed exclusively for Target). Chris has a comprehensive depth and breadth of experience that includes branding, product development, pricing, production, inventory control, account management, merchandising and visual display, and event planning for companies of all sizes and stages of growth.
In 2012 Chris founded Merchant Method, a boutique consulting agency specializing in teaching independent retailers and manufacturers the retail intelligence they need to navigate strategic growth. Her specialties include supporting change management through rapid growth, improving underperforming brands, and aligning disparate sale channel strategies.
Over the past six years Chris has supported many brick-and-mortar retailers and makers in the Pacific Northwest including Velouria, The Handmade Showroom, Ada's Technical Books and Cafe, Rainbow Natural Remedies, Pretty Parlor, and Lika Love. She's also supported local designers and makers including Steel Toe Studios, Silver + Salt, Rebekah J. Designs, and Twyla Dill.
As a consumer sector leader, Chris has been recently featured by Business Insider and NBC2 about the state of the retail industry in North America. She is also regularly interviewed by providers of retail software solutions including Shopify, Vend, CompliantIA, Stitch Labs, and Storefront. You can find a selection of free business resources at MerchantMethod.com.
---
Lydia Brewer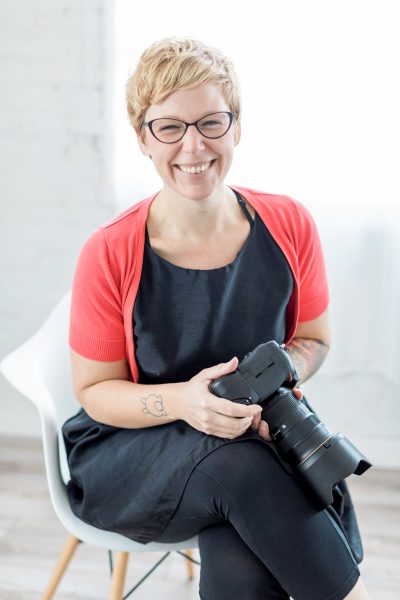 Lydia Brewer was born into the world of art after her graphic designer father refused to let her touch his Pentax K-1000. Being of a rebellious nature, she quickly found a way around that issue and has not put cameras down since.
No matter if she is chasing toddlers in the snow, flash freezing roller derby girls or capturing the uniqueness of every union, Lydia has an astonishing ability to zero in on, convey the spirit – heart – strength and emotion of everyone/thing she photographs.
Lydia brings patience, professionalism, skill, dedication, humor, integrity and impeccable timing to every photo shoot. She works full time as a photographer in the Magnolia neighborhood of Seattle. She hangs out mostly with the people that frequent her couch: her husband, daughter, dog and rabbits. Aside from photography, her hobbies mostly involve roller skating, rabbits and David Bowie. This is her second year teaching/attending Camp Thundercraft and she could not be more excited!
---
Robert Mahar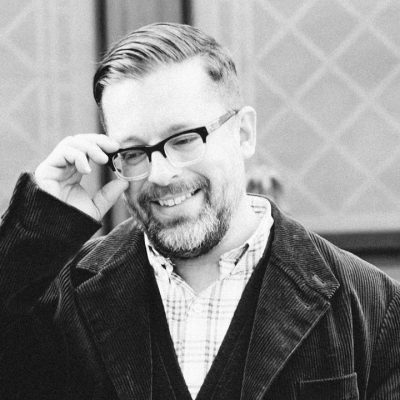 Robert Mahar is an artist, designer and maker.  He develops and teaches imaginative crafts and clever do-it-yourself projects through high-quality video tutorials and in-person workshops and was a contestant on the inaugural season of NBC's creative competition show Making It.  The crafty content he develops and presents to his YouTube viewers, online audience and workshop attendees is often rooted in nostalgia.  His talent for reinventing old-school crafts with a decidedly modern twist is evident in the gift line he continues to develop with Knock Knock and has gained him a loyal following.
With an education in studio arts and art history, he has worked in a variety of creative fields including 13 years as an appraiser of modern and contemporary art. When he's not working in his downtown Los Angeles studio, Robert obsesses over vintage craft books and schemes ways to make it big as a doughnut connoisseur.
---
Erin Eggenburg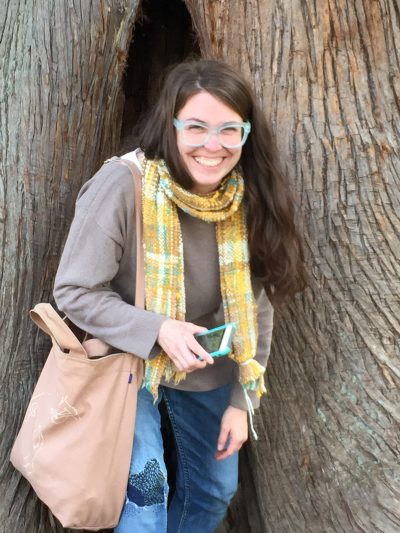 Erin Eggenburg is a creative embroiderer, instructor and owner of wrenbirdarts. While looking for a job 8 years ago, Erin decided to try her hand at embroidery, a low cost, easy to learn craft. She made a few hankies, listed them on Etsy, and realized there was a market for custom embroidered hankies, and creating hand embroidered hankies became her full time job. Always an avid recycler, she started practicing sashiko a few years ago, and found sashiko to be the best of both worlds, upcycling and embroidery. These days, most of her work is made from secondhand and reclaimed materials. She currently lives in Bellingham, and hopes to one day join a traveling embroidery circus.
---
Chelsea Snow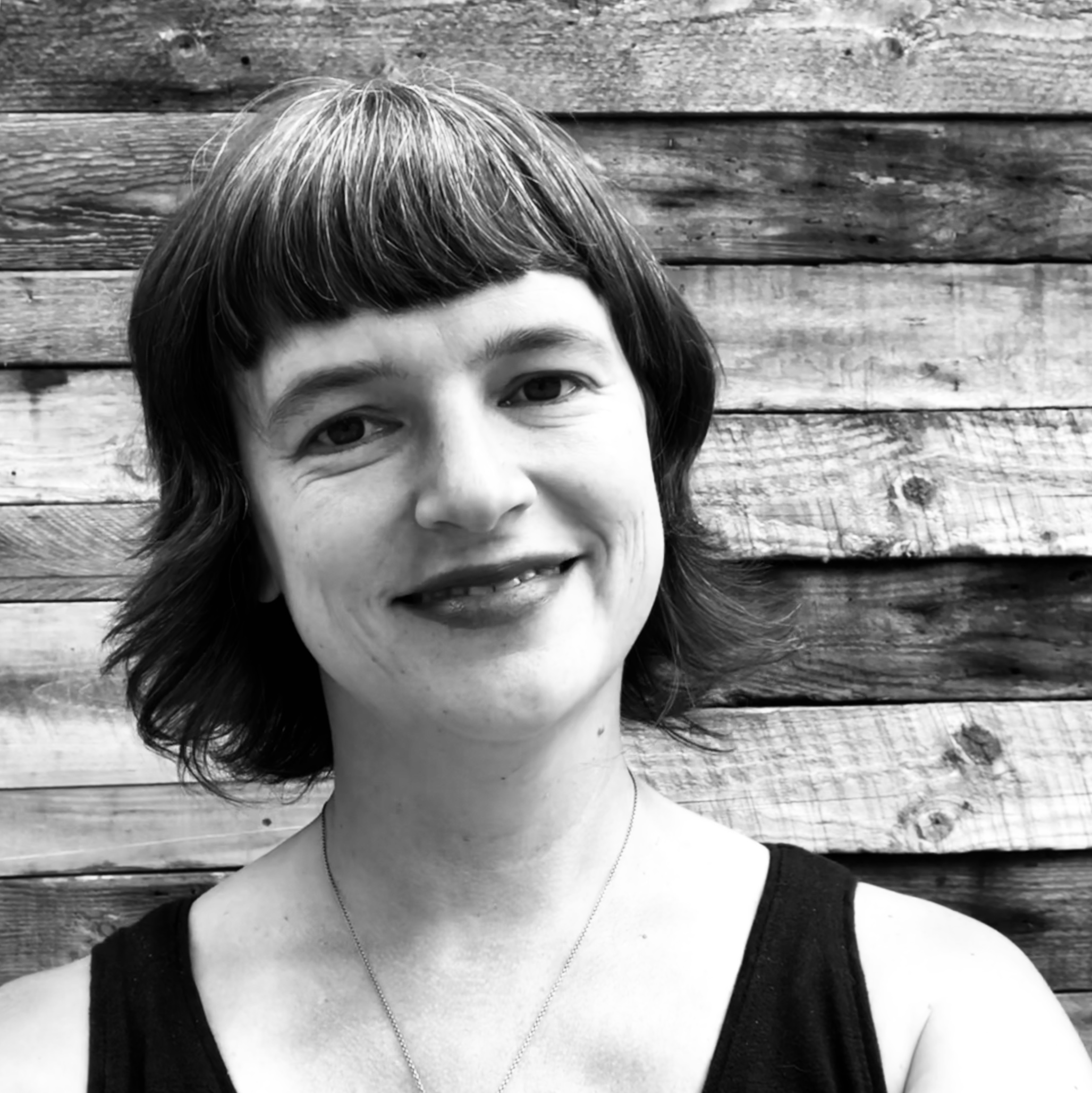 Chelsea Snow is an artist, maker, teacher, illustrator, hustler, and the founder of SnowMade, a wholesaler of laser-cut gifts designed and manufactured in Portland OR. After owning a handmade boutique called Bricolage (Boise ID) for many years, she relocated to Portland where she received her MFA in Applied Craft + Design from PNCA and OCAC, a graduate program that emphasizes the business side of making. She finds that every class she teaches, and every business she starts contains some element of an awareness practice, even though the end goal might be to make an object, learn a skill or make money. The connection between self-awareness and the haptic nature of making drives both her art practice and her business.
---
Rachel Alva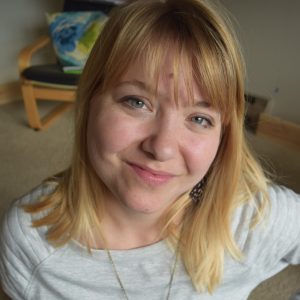 Rachel Alva is a teacher and cross stitch designer in Seattle. After getting tired of seeing the same old 80s and 90s kits in craft stores, she launched Stitch Octopus, where she specializes in creating vivid and modern kits for a new generation of makers. Rachel's designs are inspired by the natural and mathematical world. As an experienced educator, Rachel brings her warmth and multi-sensory approach to workshops–all participants leave feeling confident in their ability to carry their new skills into future projects.
---
Domonique Juleon
As Program Director of the Veteran's Business Outreach Center (VBOC), Domonique manages a team of business coaches and trainers who provide free business coaching, classes, webinars, and resource referrals to military community entrepreneurs and business owners throughout Washington, Oregon, Alaska, and Idaho. With a bachelor's degree in economics, an entrepreneurship-focused MBA, and years of experience working with the small business community Domonique Juleon have a solid, balanced foundation of academic knowledge and practical experience.
---
Michelle Sanders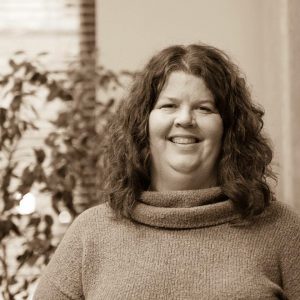 After 20 years of working with disenfranchised youth and nearly a decade of balancing a full time job with her handmade passion, Michelle Sanders took the plunge and started working full time with Attic Journals. She began wholesaling her work to the trade in 2009 and has grown her brand steadily ever since. A big believer in collaboration and community, she's thrilled to share her insight into her wholesale journey and facilitate wisdom from other maker's in the field.
---
Josiah Hubbard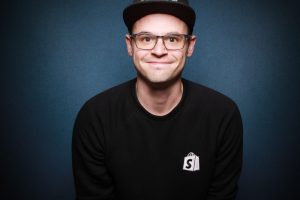 Hello! I'm Josiah, a Shopify Expert and Shopify merchant – I build client relationships and see projects through from start to finish at Helium (heliumdev.com).
---
Robbin Block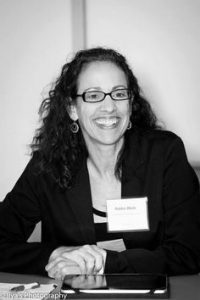 Robbin Block is a Creative Marketing Strategist at 
Blockbeta Marketing
 where she solves her clients' stickiest marketing problems. Robbin is the author of the Homepage Homeruns Workbook and Social Persuasion: Making Sense of Social Media for Small Business. She delivers popular presentations on SEO, ecommerce, website and digital marketing that she claims never put her audience to sleep. She's also been a SCORE instructor and mentor since 2003.
---
Lisa Flood
My love of colorful socks started in high school, when I made a name for myself by wearing the most colorful socks possible. Fast forward through college and working for several Portland-area companies, I started to find my passion was working with companies that focused on artisanal crafted, American made products. In 2004 I joined my mother-in-law Marianne Wakerlin's fledgling mismatched sock company. Using my background in marketing and ecommerce, I helped to grow Solmate Socks from a startup into a thriving company. When Marianne was ready to retire, my husband Randy and I purchased the business so that we could continue the family's mismatched sock legacy. At the same time, in order to secure our ability to continue to make our unique socks here in the USA, we also bought the knitting mill in North Carolina.