Website: https://www.woolybearknits.org/
Facebook Page: https://www.facebook.com/woolybearknits
Instagram Handle: @woolybearknits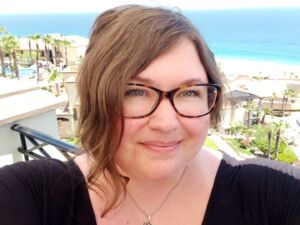 Bio: I'm Sarah and I started my own business selling hand knit hats and earwarmers in 2021. I grew up in the Seattle area and I love my kitties, family, fiber arts, food, baking sourdough bread, books and music. I enjoy people and being social but I also really enjoy being on my own too, something I just recently recognized about myself. Working on growing as an individual and as a woman. Owning my own business was never a dream of mine, it just happened organically and I am really enjoying learning how to do it well and successfully.