Website: http://www.stuffedstudio.com
Facebook Page: https://www.facebook.com/TheStuffedStudio
Instagram Handle: @stuffedstudio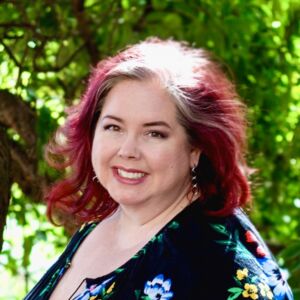 Bio: Hi! I'm Donna Lawson – owner of Stuffed Studio! I love creating with my hands and leading with my heart. I've been lucky to work in different creative fields my entire adult life. I've been a graphic designer to creative director, branding specialist, cake designer, and more. I've created magazines, designed stores, made ad campaigns, many a website, owned a cake shop, have been on TV, and even created Billy Joel's birthday cake!
After getting covid and being hospitalized early in the pandemic, I ended up with Long Covid. It has completely changed my life and I had to come to terms with a life that means slowing down – a lot. It's been hard, but I'm embracing this new me and focusing on what brings me the most joy – my family, my friends, taking time to relax & recharge, and making art.
I'm so excited about this next chapter where I get to bring joy into others' lives through pottery, paintings, prints, stickers, home goods and more! I am drawn to all kinds of feels and love a mossy tree as much as a rainbow disco party. I am earthy and colorful. I am clean lines and I am glitter. One thing is for sure, I'm not a "one trick pony" and I'm reveling in that. I can't contain my passions to just one any longer, hence my business name – Stuffed Studio!