Website:https://www.MagicalMeGems.com
Facebook Page: https://www.facebook.com/magicalmegems
Instagram Handle: @magicalmegems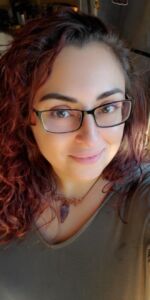 Bio: My name is Jasmine. I'm a single mother of two teens, which I homeschool, and absolutely love my life! I'm a caretaker for my mother. I'm a member of the LGBTQ and BIPOC communities. I started Magical Me Gems when i lost my school photography job when covid started. Although I've been at it a couple years now, I feel like I have so much to learn that would give me a much better grasp on how to be successful enough to support my family 100% from this venture.