Business Name: Maija Malinen Jewelry
Business Website: 
Facebook Page: 
Instagram Handle: @maijamalinen
Etsy Page: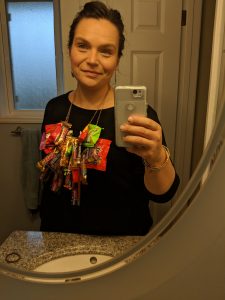 I'm an independent jeweler working out of my home. I'm new to the Seattle area, having just moved here this past summer. I'm originally from northern Ontario in Canada and spent much of my working career in Toronto. My passion is bracelets. I make a few other things but when I sit down to work it's bracelets that spring forth. My vision is to become a wholesaler to various retailers that specialize in handmade and independent goods. I primarily work with cast silver and brass but have been incorporating various elements of color as of late, to enhance my use of texture and irregular forms. My focus is to make pieces that are wearable everyday for (almost) any occasion.