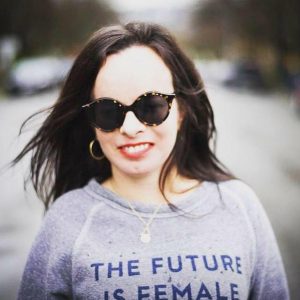 Urban Craft UprisingKristen Rask opened Schmancy in downtown Seattle in 2004.  She started curating an annual show titled Plush You! at the shop that soon got international recognition.  In its second year she received a book deal with f+w publishing to publish Plush You!: Loveable Misfits to Sew and Stuff.  Since then she has come out with 7more books; Creature Crochet, Button and Stitch: super cute ways to use your button stash (f+w publishing), Yummy Crochet, Teeny Tiny Animal Crochet, Woodland Crochet, Wizard of Oz Crochet and Peanuts Crochet which was recently written up about on Martha Stewart.
In 2008 Kristen began working with Urban Craft Uprising as the Director of PR and Marketing.  In 2010 she took over the role of Sponsorship Coordinator, and in early 2011 she became the President.
Crafting and the world of craft is very near and dear to her heart.  She has been a crafter since she can remember and started her first "crafting business" (where she can remember actually making money) in the summer after 5th grade.  She considers herself an omincrafter as she enjoys all kinds of mediums.  When she's not working she's probably reading a book.  She is so happy to be apart of the craft community and sees her life and work as one-in-the-same.