Business Website: https://www.snapdragonandthistle.com
Facebook Page: https://www.facebook.com/snapdragonandthistle
Instagram Handle: @snapdragonandthistle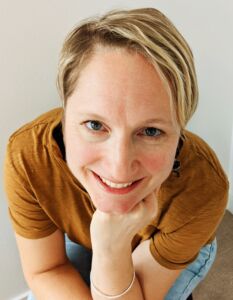 Bio: I am an English transplant and the owner of Snapdragon & Thistle, a store that sells loose-leaf teas and herbal tisanes, tea kits, and a newly launched subscription box Self Care with Tea.
After creating customized tea favors for my wedding, I developed a much deeper interest in the tea plant (camellia sinensis), and studied with the World Tea Academy to become a certified tea specialist.
Tea was such an integral part of my upbringing and my belief is that tea isn't just a beverage, it's a social yet personal pleasure that nourishes the soul. It's a simple practice that offers an immersive sensory experience and the opportunity for self care during one's day.
I have discovered through tea and meditation workshops that tea is the key to unlocking and accessing areas to promote my own recovery and self-growth journey and I'm currently undertaking trauma based teacher training specific to tea tasting, with the goal of hosting workshops geared to mental health and wellness in 2023.