Business Website:  https://www.lindenparkwhisk.com/
Facebook Page: https://www.facebook.com/lindenparkwhisk
Instagram Handle: @lindenparkwhisk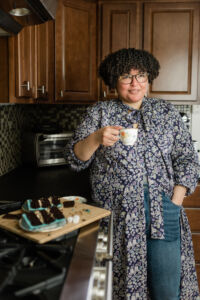 Bio: I am a cake designer and baker that found her passion in 2019. I was able to work on my craft and when I felt ready, I started my cottage bakery business. A few months after starting I developed an allergy to wheat. I wasn't ready to give up on my business so I reformulated my recipes to gluten-free ones! It's been a hard change but so worth it.