Business Website: https://www.glassyrockarts.com
Facebook Page: https://facebook.com/glassyrockarts
Instagram Handle: @glassyrockarts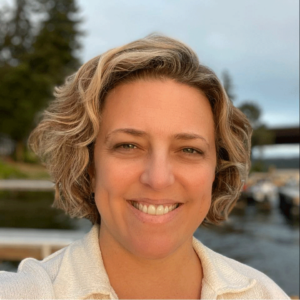 Bio: I'm Noelle, and I am an art lover and treasure hunter. I love to comb beaches and riverbeds, always searching to see what the water will reveal for me. I have always gravitated towards the translucent bits – sea glass, agates, quartz. But after years of finding these glassy treasures, my "glassyrocks," I wasn't sure what to do with them – until I realized there might be a place for them in the stained glass art I was already making. I make every handmade piece in my store from scratch – carefully hand-selecting every agate, gemstone, crystal and piece of stained glass and glass, so that they fit perfectly together. My stained glass designs and patterns rely heavily on both my years of experimenting with stained glass, and my childhood, growing up very close to the incredible museums of New York City. Being able to see the works of artists like Louis Comfort Tiffany and Frank Lloyd Wright in person, again and again (even if I didn't always appreciate my parents dragging us there!) had a long-standing impact on me. My aesthetic is heavily influenced by both that exposure and a Master's Degree in Art History from the University of Washington, and my need to make art at this point in my life is borne out of 20+ years in corporate marketing. I'm really enjoying it!