Business Website: http://www.shelbypothier.com
Instagram Handle: @shelbypothier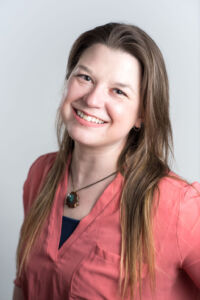 Bio: If you're ever walking with Shelby and she is suddenly no longer by your side, just look back, and you'll likely see that she is half buried in a bush trying to get the perfect mushroom photo. Shelby loves exploring both the tiny worlds of fungi and the larger landscapes that make up the Pacific Northwest through painting almost as much as she loves hiking to see them. Born in Texas sometime towards the end of the 20th century, she moved to Washington as soon as she could, and has been loving life ever since. If she's not hiking or painting landscapes, she's probably painting her cat Daphne, who serves as her eternal muse. Sometimes Daphne graciously lets her paint other people's pets as well. Watercolor is her favorite medium, but she's been known to dabble in acrylic and digital painting as well, and has an on-again-off-again relationship with colored pencils her whole life.