Website: https://sanjuanmakersguild.com
Instagram Handle: @sjmakers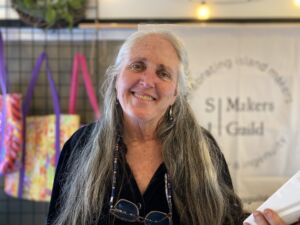 Bio: The Guild's mission is to foster Island Maker Communities by promoting locally made products, increasing public engagement in the Islands' Maker Movement, and undertaking strategic community-based education, cultural and economic strengthening. The Guild's three cornerstones are: Community, Education and Economy A core value of the Guild is celebrating and sharing the unique island landscapes, lifestyles and creative industries of San Juan County, Washington. The Guild offers services and activities for Makers, Learners, Buyers, Small Businesses and Maker Organizations across all creative industries.