Website: https://www.famousfilsonsisters.com/
Facebook Page: https://www.facebook.com/famousfilsonsisters
Instagram Handle: @famousfilsonsisters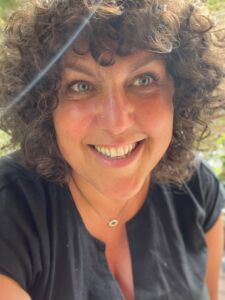 Bio:Tami Brockway Joyce (she/her) is a parent educator, actor, podcast host, nonprofit board addict, and all around dilettante. Tami loves working in her community, playing board games with her teenagers and husband, and living in the woods on Vashon Island. Catch her comedy podcast, The BROADcast with The Famous Filson Sisters wherever you listen to podcasts.