Website: http://dreammakercreative.com
Facebook Page: https://www.facebook.com/dreammakercreative
Instagram Handle:    @dreammakercreative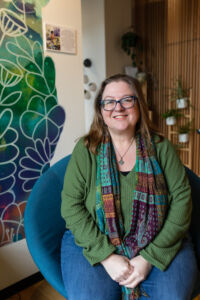 Bio: Sara Lorien Smith is a Web designer/developer, creative arts instructor, product designer, retail store owner, and home-school mom to teen sons. She has way too many interests and can't settle for just one type of craft to specialize in, so she's an advanced beginner in many mediums. Her dream job would be to start up businesses (with angel funding) then turn them over to someone else to run for the long term. Or be a Disney Imagineer. Sara's favorite crafts are shibori, ice dyeing, and candle making. When not crafting, she likes reading non-fiction, attending concerts and theater, binging on drama series, exploring new cities/towns, and Disneyland.